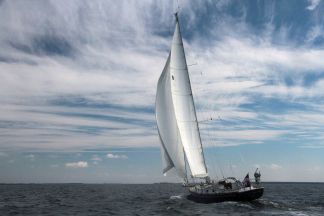 MMS offers yacht delivery services for locations ranging from New England to the Islands. Whatever your point of departure and destination, our experienced delivery crew is ready for the job.
Our crew includes a 100 Ton Master Captain of power and sail, a Certified Master Marine Mechanic and a 1st Mate with a resume of sea-service way beyond his years.
Why us?
Because our delivery crew has tens of thousands of incident-free hours of sea-time individually and over ten thousand miles together as a delivery crew.
Call or email Jeff to discuss your delivery needs today.