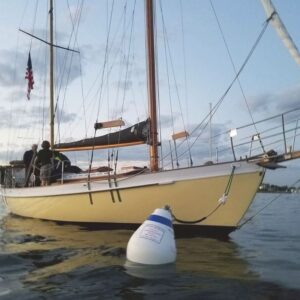 MOORING INSTALLATION & SERVICE
MMS offers mooring installation & service of Helix Anchor Mooring Systems in the Mid-Chesapeake Bay area.
Helix anchors possess the highest holding power and lowest environmental impact of any anchor type available today. When installed properly our Helix Mooring will provide you with years of service.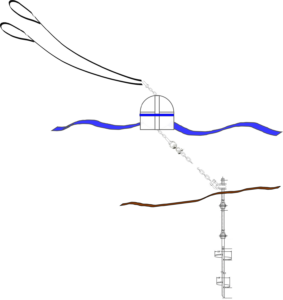 During a pull-out test in Vineyard Haven, MA , an 8/10 Helix outperformed all other anchor types that were tested including a 500lb Mushroom Anchor(1,700lbs) and a 6,000lb cement block (3,200lbs). The Helix held fast until 20,800lbs of force was placed on the anchor.
For perspective, that's our smallest square shaft anchor holding the estimated load of a 50 foot boat in over 100 mph of sustained wind.
MOORING INSPECTION & SERVICE
Moorings require periodic inspection and replacement of degraded components to remain secure for your vessel.
We will conduct a thorough inspection of your mooring from the pennant down to the anchor to determine the condition. Mooring components are subject to wear due to link friction or worse, the abrasive action of sand on the chain where it drags on the bottom. We will provide you with a detailed report outlining the mooring components and their current condition.
Depending on the condition we can replace worn parts or the entire system from the anchor up. Call Jeff to discuss your mooring installation & service needs today.
FAQ
Do I need a permit for a mooring?
Installing a mooring doesn't require a federal or state permit. However, some municipalities require a permit for the installation of a mooring withing town limits. Currently in Maryland, Annapolis, St Michaels, Oxford and Kent Island require a permit for a mooring. The process is simple in most cases. If your proposed site is near any of these municipalities you should contact the town office for information.
What size and type of hardware should we install?
We utilize data from the American Boat & Yacht Council to determine the size of the mooring hardware to install. This data factors in the LOA of your vessel and the maximum sustained wind velocity that your vessel could be subjected to.